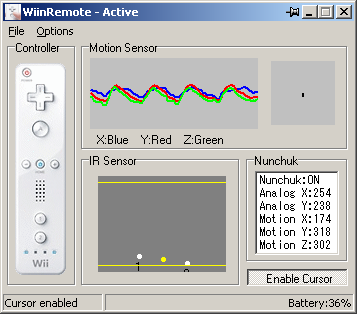 The latest version of WiinRemote can be downloaded from:
http://onakasuita.org/wii/index-e.html

What's new:
added Assign for Cursor Move,Execute. and some options

Also, I noticed there is now a Source Code link. If you are a Delphi programmer and looking to get into programming for the wii-mote for windows, this is a great way to get started.

--

I'm interested to see what can be done with the new 'execute' function. It looks like you can launch an external program. Something tells me that can be useful... but i'm not sure how yet.. anyone have any ideas?